Thursday, December 5, 2013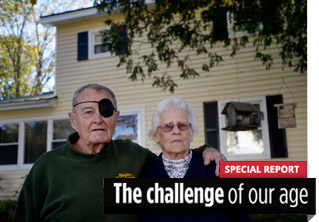 Cedric and Pauline Long were robbed of their retirement dreams by opportunists who were uncomfortably close to home.
Collie played four games this season before being released after hurting his knee in a 55-31 win over the Pittsburgh Steelers on Nov. 3.
Tom Bartol
Mattagash, Maine is a fictional town filled with fictional people, but it might as well be real.
Today's Paper
Read the new e-edition
For a limited time, you can access our complete print edition in its exact layout for FREE! Browse page by page, including stories and ads, during this limited time offer.
Check out the e-edition, Today's Paper
Blogs
Today's Puzzles
Today's Crossword Puzzle

Today's Sudoku Puzzle

Maine's Top Jobs
Purchase Photos